First I would like to wish everyone a HAPPY AND BLESSED Mother's Day!!!!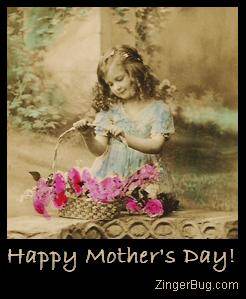 I have a lot of Blessings 3 of my own and 4 others that I love as if they were my own.
They have given me so much love and so many things to be proud to call them my children.
Daniel, what can I say son, you have taught me the meaning of unconditional love, patience and all the reasons why I should Accept and Not Expect, you are a wonderful young man. I LOVE you boy. Monica, you are the best Daughter a mother could ever hope for. You are so loving always there for me, always willing to help. You are so beautiful inside and out. LOVE you! Natalie, You are a little mini me, I knew I had to get one of you because my mother said I will have a child just like me and I did YOU!! You are a ball of fire but always so loving always planning with Daddy where we are going and what we are going to do. I LOVE you. Beau, I have not been around you a lot, but you are a great man, and now I know you will be a great Daddy. Love you! Lauren, I love you like my own, you are such a beautiful woman inside and out I wish you all the happiness in the world, you deserve it. Justin (Bucky), not always was it easy, but I loved you nonetheless, I love the late nights just talking bs, my drinking buddy. Love you and Miss your company. My Boy TYLER, I love you so much, you have come such a long way, we always bumped head but I think it was more because we are so much alike. I love you, miss you and I'm so proud of where you are at right now.
LOVE ALL THIS KIDS
Then there is Stan the Man, he really is the love of my life even if he has a way of making me so
mad and so crazy, he is so hard at time yet so thoughtful at others. He got up today early
did not allow me to come downstairs until all of it was done, and made this amazing breakfast for me.
He took my Pandora bracelet, got it cleaned and added 4 more charms. Guess I have to keep him for now ok for ever. Love you Stan!
Can you tell I had a great Mother's day.
Oh wait, he is now making a cake from scratch and coconut cake at that. YUMM!!! then he wonders why I can't loose weight. Really!